Starting a Subscription
Click "Ballscription"

Choose your product + interval

Click "add to cart"
Once you click "add to cart" you'll be taken to the following page, which will ask which products you want for your body, balls, face&hair, then any add ons you'd like to purchase (in that order). You'll also see the drop-down in the top right corner, asking you to select an interval that you'd like these products to ship by.
After selecting all of the subscription items you'd like on each page, select "next". Once you get to the final page (add ons), you can select "finish" or "back".

Once you select "finish" you'll be taken to the checkout screen shown below: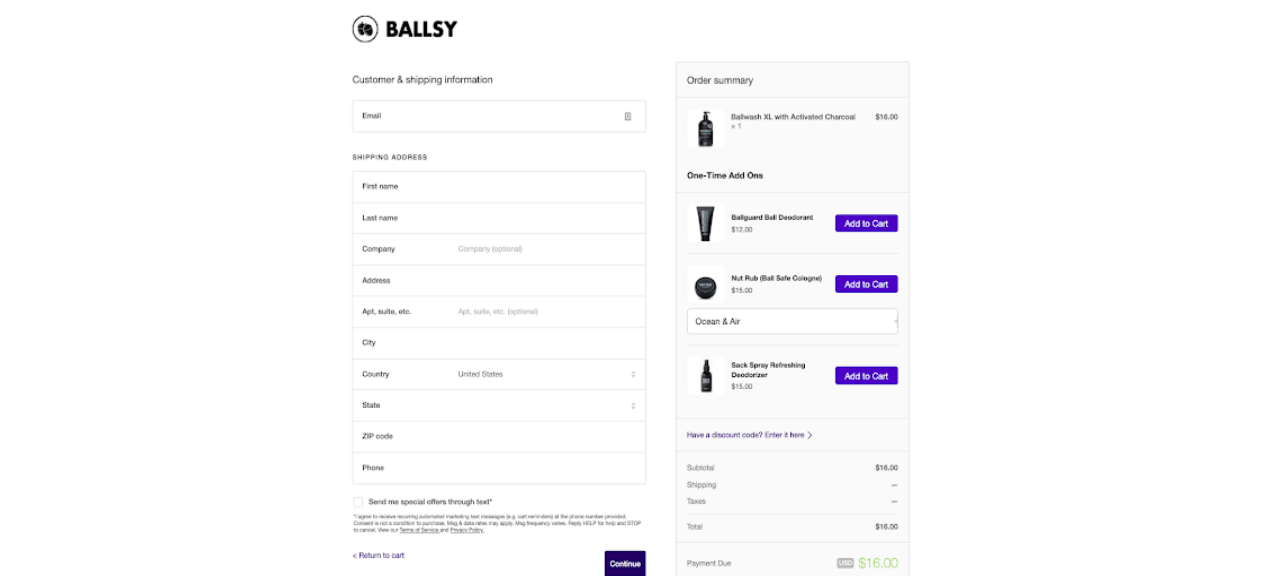 Click "continue"
You are now going to enter your payment information.
You'll see at the bottom of the page, a statement asking you to double check all of the previously entered information to ensure accuracy.
Order confirmation screen is up next!
One Important Note
Even though you have a Ballscription you may still need to create a Ballsy account to manage the subscription.
Check your email for the activation link or click here. After the account has been created you can manage and make any changes necessary to your Ballscription.