To manage your Ballscription simply click on the Account button from the home page of the Ballsy website.
Reviewing and Editing Your Subscription:
Once you navigate back to your order history, you'll see all of your new subscription information under "next shipment"
You can also see your newest order under "order history"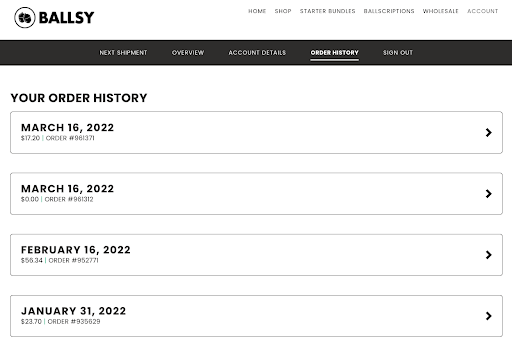 Modifying your Subscription:
You can skip or edit your next up to ship subscription from the "next shipment screen". You can also add items to your next shipment from this screen as well.
To edit all of your subscriptions, click "Overview"
From this screen, you can edit or skip your subscription, or add new products for each subscription that you have
To change your subscription details (Shipping address, billing address, password, payment method, or to cancel your subscription) click "account details"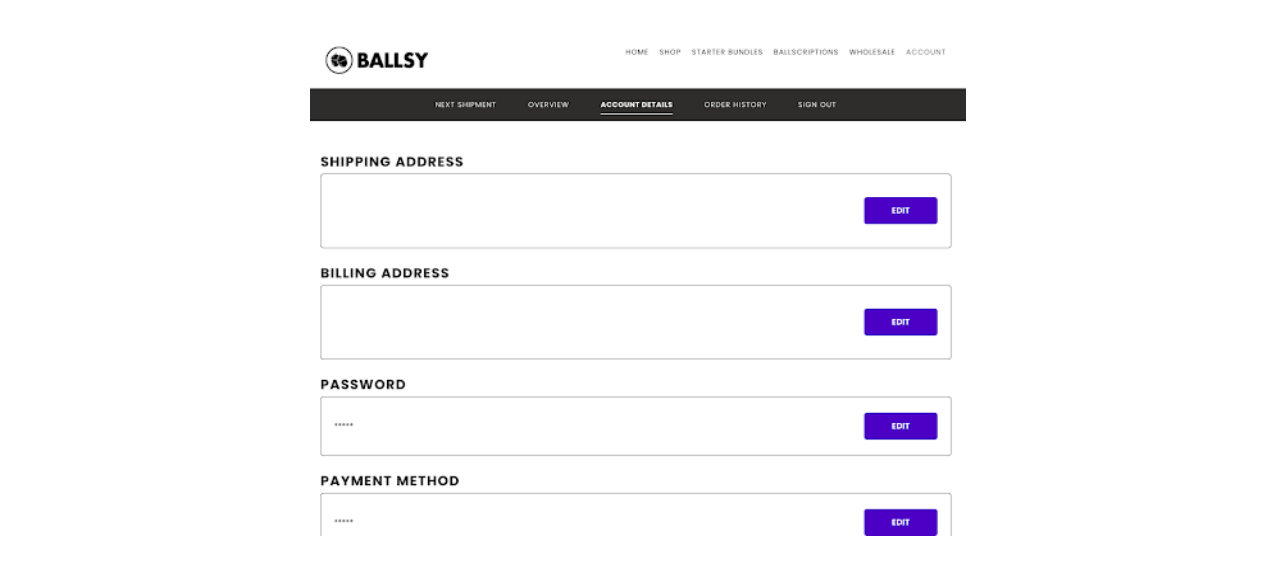 If you do choose to cancel, you are more than welcome to. Or, you can choose to skip your shipment for 1 month at the point of cancellation.
Click "cancel plan" then you will see the below screen:

You can also reactivate your plan any time by clicking "account details" scrolling down to the bottom and clicking "reactivate plan" under "Your Plans"
PLEASE NOTE: Having a product subscription does not mean you have a Ballsy account. Typically, if you're having trouble logging into your account it is because you do not have an active account. Create one here.
From there you can complete the following on your Ballscription:
Frequency

Quantity

Next Charge date

Add items
PLEASE NOTE: Changing the frequency will remove any skipped/changed dates. Please make sure the ship date is correct after switching the frequency.